GOOGLE
AD MANAGEMENT
Looking for someone to manage your Google AdWords campaigns?
You have come to the right place. Green Arrow Digital's experts manage all aspects of your AdWords campaigns.
We are a data driven company who focus on getting you leads and sales and creating a profitable ROI for your business.
Why Should We


Manage Your Account?

Google AdWords is not a set and forget tool. It requires constant monitoring and management to ensure the following:
1.

You are not bidding on keywords that you shouldn't be, and therefore not wasting money

2.

You are bidding the right amount on individual keywords to ensure your ad is in the optimal ad position

3.

You are continually split testing ads to ensure you are improving the click-through-rate and profitability of your ads

4.

Taking steps to improve your Quality Score to reduce your cost-per-click
We are specialists in Google AdWords and are certified Google Partners. With Google constantly changing their products and features, we pride ourselves on implementing the most up-to-date AdWords features which is critical in staying ahead of your competitors.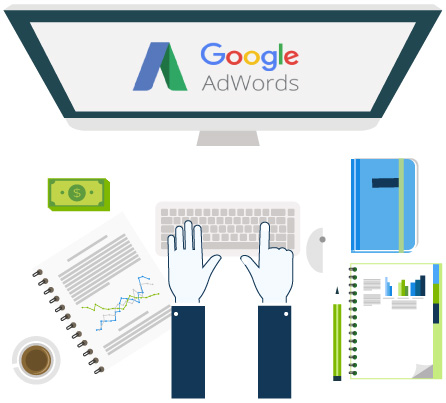 What Is Our

Process?

If you are new to advertising on Google, our team will sit down with you to determine your overall web strategy goals. We will then implement a clear and focused strategy and take care of all technical aspects to your campaign.

If you already have a Google AdWords account, we will start by performing a complete and thorough audit of your existing account. We will identify all areas of improvement, perform competitor research and implement our findings.

From then, we will perform daily, weekly and monthly refinements of your campaigns with our overall focus being getting you a profitable return on investment.

If you want an obligation free quote or simply want to discuss any questions you may have,

CONTACT US
FACEBOOK
AD MANAGEMENT
Interested in advertising on Facebook? Good choice.
With literally billions of active users and well over half Australians on Facebook, it is an extremely powerful marketing
channel which should not be overlooked.
The true power of Facebook ads lies in it's superior targeting. If you have a clear idea of who your target customer is,
Facebook ads is the perfect platform to advertise. This is because you can hone in exactly on this target customer.
How Can We Help You

With Your Facebook Ads?
Like Google AdWords, implementing the right strategy
is the key to success with Facebook Ads. We work alongside businesses to understand their marketing goals, and ensure their Facebook ad strategy matches these goals.
Facebook Ad campaigns are definitely not set and forget. Campaigns need to be monitored and adjusted constantly. That is why many businesses assign a company who is specialist in this area and we pride ourselves on staying ahead of the curve in this area of advertising.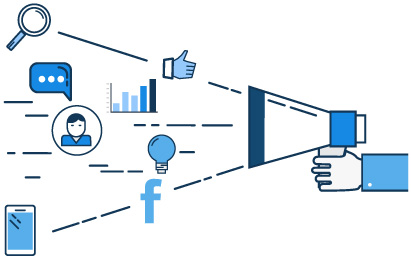 Unsure About If Facebook Is


Right For Your Business?

That's ok – we will help you identify the goals of your advertising campaign, define who you want to reach, and create
your ad. We will also monitor every aspect of the ad's performance to drive more traffic to your site.

We also continually optimise your campaigns and keep a close eye on what is working and equally important,
anything that is not working.

CONTACT US