WE'VE ALL HEARD ABOUT THE MIRACLE OF PPC.
HOW IT CAN TRANSFORM YOUR BUSINESS…
PUTTING YOU ON THE MAP PROFITABLY AT BREAKNECK SPEED.
IN FACT, FORBES RECENTLY WENT SO FAR TO DECLARE PPC AS
'THE PINNACLE OF ONLINE MARKETING'.
---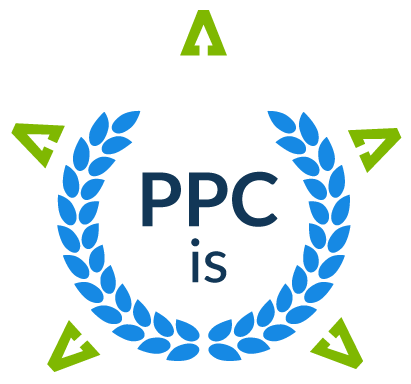 Highly targeted.
PPC allows you to pinpoint your ideal client with incredible precision, giving you higher quality leads and boosting ROI.
Simple.
With a simple flip of a switch, you can turn on the power of PPC to skyrocket your traffic, leads and sales overnight.

Complementary.
PPC works extremely well with other marketing channels like Facebook. With PPC, you can leverage the power of AdWords AND Facebook ads and literally leave all your competitors (who are only using Facebook ads) in the dust.

Cost-effective.
You pay for clicks, not wasteful 'impressions'. Plus you can measure everything in the finest detail to ensure maximum efficiency.

Fast.
Instead of spending years slugging it out with 100s of others using traditional SEO, PPC allows you to jump straight to the head of the queue.
PPC IS A POWERFUL TOOL THAT TARGETS
THE RIGHT PEOPLE AT THE RIGHT TIME IN THE RIGHT PLACE
BUT WAIT.
WE ALL KNOW WHY PPC IS IMPORTANT…
BUT WE'RE JUST NOT AS SURE HOW TO IMPLEMENT IT.
WE DON'T NEED CONVINCING ABOUT PPC'S POTENTIAL, WE JUST WANT TO UNDERSTAND HOW TO USE IT WITHOUT LOSING OUR SHIRTS (OR TOO MUCH VALUABLE TIME).

Do any of the following describe your situation?
You've been too afraid to even start with PPC. You've been discouraged by the horror stories of thousands of dollars wasted or the accounts shut down inexplicably.
You've spent countless hours searching for YouTube videos trying to crack the code on conversion tracking or the
Facebook Power Editor but you're still utterly confused about how to set everything up correctly.
You've been running AdWords / Facebook Ads for a while
and you're getting 'meh' results (but you know deep down you could be doing so much better).
You've got your campaigns ticking along. Your results
are'acceptable'. But you have a sinking suspicion you
are wasting a LOT of money but are clueless how to
stop haemorrhaging.
Worst part?
You're at a complete loss who to turn to for quality advice and support.
Since everyone and their brother seems to be a PPC or Facebook ad 'guru'…
it's impossible to know who you can trust.
There's just SO MUCH NOISE!
If you can relate to any of the above, I promise you're not alone.
THAT'S PRECISELY WHY I CREATED THE PPC ACADEMY.
---
I was personally fed up with hearing stories about good people with a great business not getting excellent results from their PPC campaigns.
People who got ensnared in the sleazy traps of Internet Marketers (a.k.a. Facebook/PPC experts who have been doing this for a total of 3 minutes) who promise outrageous results ($146,837 profit from $1 of ad spend anyone?)
with their 'secret tricks'.
Seriously?
(Please don't get me started ….)
Truth is… I couldn't stand on the sidelines any longer
watching good people get fleeced by unscrupulous
snake oil salesmen.
But the good news is that is now ALL BEHIND YOU.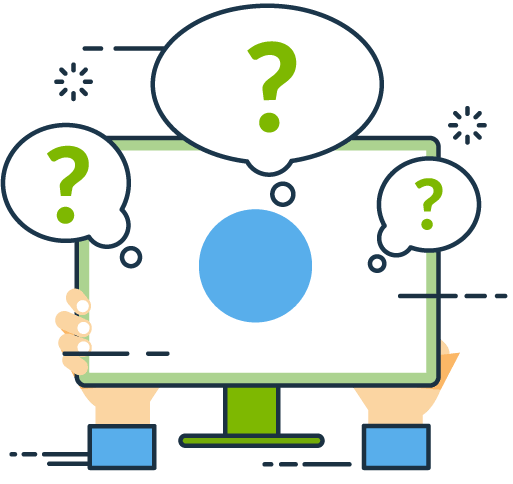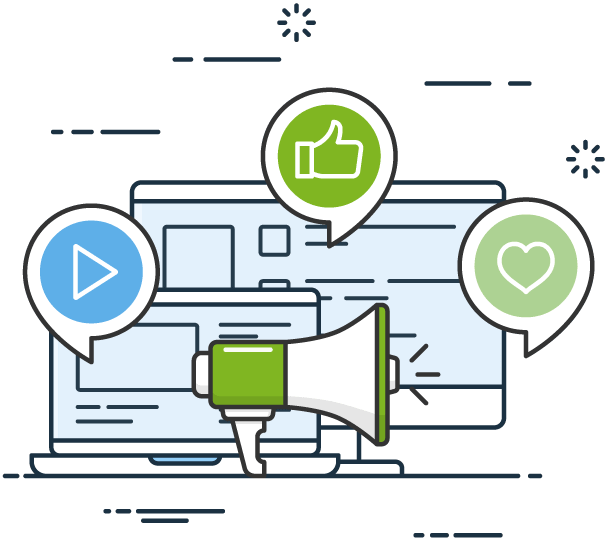 At PPC Academy, you will find a place 100%
devoted to actually HELP you.
And it's high-quality help…
From someone who actually does PPC for a living…
Yes, I run a PPC agency where we live and breathe
this stuff, every single day.
And I decided to create the Academy so you could
learn from what we've learned.
To be able to easily create high-performing,
profitable campaigns.
So that your business can grow (and even flourish!)
in the good times and the bad.
(Just imagine the peace of mind that will give you?)
BEING PART OF THE PPC ACADEMY
ENABLES YOU TO:
---
AVOID THE MISTAKES nearly
everyone makes when they run
PPC ads
Learn step by step (via online video tutorials), how to create and
structure campaigns the right way.
No guesswork or STRESS required!
Benefit from real-life case studies (from our own agency clients who have invested thousands of dollars)
so you can apply the EXACT SAME winning strategies
Discover how to set up high-quality tracking (i.e. see which ads/keywords are working) so you never waste money on under-performing
campaigns EVER AGAIN
Tap into the knowledge and expertise of Ilana Wechsler (yours truly!), a
premiere PPC expert, former data
analyst who even teaches PPC at
the University of Sydney!
And much, much more…
WHAT SOME OF OUR
EXISTING MEMBER'S ARE SAYING
---

HERE'S A SUMMARY OF
WHAT YOU GET IN THE PPC ACADEMY:
---

In-depth courses
on Google AdWords, Facebook
Ads and Google Analytics

Live training sessions
each month we have live Q & A
sessions plus latest updates on
the ever changing PPC landscape.

Supportive community
learn from other people
questions and experiences.

Access to me
I personally log in every day and
answer any question you may have.
WITH PPC, THE STRUGGLE IS REAL.
BUT THE PPC ACADEMY IS WHERE THE STRUGGLE STOPS.
---
You can stop the guesswork…and say good-bye to the stress.
And most importantly, you can
STOP WASTING YOUR TIME OR MONEY on strategies that simply don't work.
And instead only invest your hard-earned money and precious time on what DOES work.

What's included

in the Academy?
The PPC Academy includes the following:
LITE
PRO

Google AdWords Masterclass (valued at $1500 USD)

Facebook Ads Masterclass (valued at $800 USD)

Google Analytics Masterclass (valued at $900 USD)

Monthly live training webinars (valued at $600 USD)

Unlimited questions in member area (valued at $1300 USD)

Audit of existing accounts (AdWords, Facebook, and Analytics) (valued at $1500 USD)

Monthly 1-on-1 strategy session (valued at $2500 USD)

Total value over $9000

US $199/month

US $1430/year
(saving of US $995)

$599/month

$4299 / year (saving of $2999)
YOU READY???
---
If you are ready to take your PPC campaigns (and therefore business) to the next level,
then I'd like to officially invite you to join the PPC academy.
While the Academy is currently closed, you can join our waiting list at no cost.
Just register and we will let you know as soon as we open our doors again.
JOIN THE WAIT LIST
You might wonder why the PPC Academy is currently closed.
It's simple really.
I want the Academy to be of the highest quality. A big part of that is making sure everyone gets 100% of me
and my feedback. To guarantee there's 'enough' of me (and my time), I therefore open up registration only
periodically. That means when you're on the inside, you will get the personal attention you deserve.

A BIT ABOUT ME

---
Hi, I'm Ilana Wechsler, former data analyst, turned PPC expert.
I discovered the world of PPC about 10 years ago when I left the corporate world as a data analyst.
Funny, I'm actually not the usual sob story of someone who hated their job and always dreamt of being an entrepreneur – *yawn* (I told you I'm different to those 'other' Internet Marketers with their never-ending 'rags to riches' stories).
Truth is, I actually loved my job and had every intention of going back when I left for maternity leave. But, to cut a long story short, I fell hopelessly in love with my son. Unable to bear the thought of only seeing him on week-ends, I decided to work from home.
Through a process of exploration, I discovered the world of PPC which was the
perfect fit for my skills as a data analyst. I quickly fell under the spell of PPC and became even more enthusiastic when I saw the results I was getting my clients!
Fast forward 10 years (and 3 kids later!), I've been running a dedicated PPC agency for many years where we manage hundreds of thousands of dollars on behalf of clients. I also teach Google AdWords and Google Analytics at the University of Sydney, run numerous in-person workshops and am a frequent speaker at
high-level conferences.
I guess you could say that Pay per Click is a bit like another 'baby' —I'm a bit
obsessed!
When I'm not helping people get amazing results from their PPC campaigns, I
enjoy family time with my kids here in Sydney. I wish I could say we simply take long walks on the beach, but the truth is 'family time' mainly consists of running
between soccer practice and kids dance classes, as any fellow parent will know.
FREQUENTLY ASKED QUESTIONS
---
What's the difference between the 2 levels of membership?
Essentially, the amount of 1-on- 1 access to me. By choosing the Pro level of membership, we have a monthly strategy / audit session (1-on- 1 on Skype) in which I will go through your account with you live, so you can learn from me directly. Both levels of membership get access to the same content and training material, plus I respond to all threads.
I already have campaigns that are running and profitable, how do I know I will get value?
The truth is, in this industry, change is the ONLY constant. Did you know, AdWords made over 400 changes to their AdWords system last year? That is more than 1 per day! Ditto with Facebook! So the Academy will be an express train to keep you up-to- date on the latest strategies which will be critical to your ongoing success and staying ahead of your competition.
Will you be adding new content, or is everything there already?
When you join, you will be greeted with a wealth of great content that you can learn at yourown pace (or binge watch, if you're so inclined). New content is added regularly so you'll always be at the forefront of what is happening in the PPC space. Plus, you are welcome to request additional information on any subject that you think will help you move forward.
Can I get one-on- one help and support?
Not only can you ask questions and get advice, support and feedback from me online; but we also run monthly Q&A sessions, where you can pre-submit your questions or even ask them live.
What happens if I decide to cancel my membership?
Obviously I'd love it if all of our members stuck around forever – but I know that isn't always possible. If you do decide to cancel obviously I'll be very sad, but you can do so easily with a couple of clicks of a mouse.