Website visitors not converting into customers?
Let Us Find Out Why…
Conversion Rate Optimisation (CRO) means getting the most out of the traffic that you are already getting.
While getting traffic to your website is important, equally important is monitoring what your existing traffic is doing once they get to your website. It is about making the most out of the traffic to a website and understanding what visitors do whilst on a website. 
Whether you have an eCommerce site or a business website, CRO is about getting more people to take a desired action. And this involves measuring and testing.
How Do We Do Conversion Optimisation?
We perform conversion rate optimisation by conducting A/B split testing. It is by far the best way to test and measure optimisations in a systematic way.
You can visually see what we do by this picture.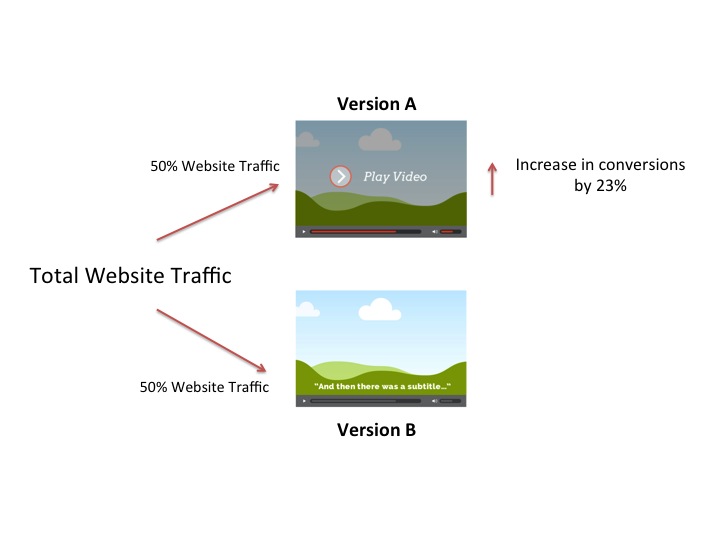 A/B split testing means we create 2 versions of a specific page of on your website and split the traffic equally between them. We then analyse the best performing page and implement the changes. We then repeat this process by changing other elements to optimise further. This is a continuous process of continually trying to improve the performance of your website so you are getting the most out of it.
What Should You Care About CRO?
So many people are focuses on getting more visitors that they forget about testing whether their website is converting the existing visitors into customers or leads. This is critical. There is little point spending money getting people to your website if they end up leaving straight away.
It is much more cost effective to convert a higher percentage of the visitors you are already getting than to attract more visitors.